Back to posts
What Exactly is BOB?
BOB, or Body Opponent Bag, is a life-like mannequin ideal for implementing targeted punches and strikes. In addition, BOB is a supreme sparring partner allowing you to train with a more advanced precision than a typical heavy or punching bag.
Although ideal for training in all martial arts and combat sports, the BOB is invaluable for tactical applications such as Krav Maga and self-defense, including real-world defence training. 
The BOB gives you the most realistic and personal training experience possible. Its freestanding design is the upper half of a male human body, from head to torso, minus the limbs. Bob's face is menacing yet tangibly soft and overall is herculean and chiseled. The BOB dummy mimics human traits to enhance the naturalness of its anatomy and structure.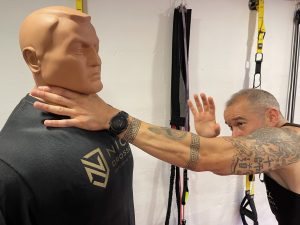 So, when unleashing a BOB dummy, it becomes the next best thing to a living person. It's a vital practice in visualizing target areas to strike. Sustaining this type of focus makes it easier to apply these skills into action in real-life scenarios. 
The BOB dummy has been the dominant apparatus in my self-defense training and courses. In honing in on just how valuable a BOB is, I created a system that takes advantage of Bob Dummy F.I.I.T. I outline some champion perks of BOB below. 
The Benefits of BOB
It's Perfect for Target Practice
One of the choice features of a BOB Dummy is its authenticity to a real-life opponent, creating optimal targeting practice. You can utilize your peak strength and tenacity without the consequence of injuring a real person. You can aim anywhere you choose and strike without hesitation. Vulnerable zones such as the ground, throat, chin, eyes, etc., are more than fair game with the seemingly human BOB.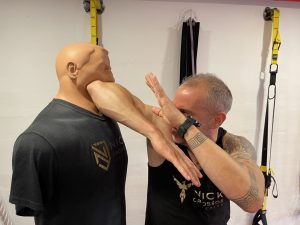 It's Perfectly Realistic
Striking a BOB Dummy is an authentic experience in that the bag is personified. You may aim at genuine body parts to master your fighting techniques. The head, the rib cage, the neck, the chest, and the stomach are enticing for comprehensive boxing and kicking practice, as well as intricate and vital combat moves. Furthermore, you can practice uppercuts, punches, jabs, crosses, and hooks.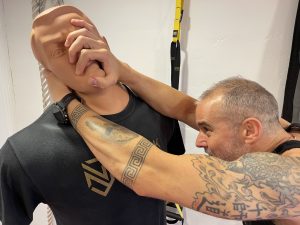 It's Perfect for Combat
BOB's body, conceived from urethane, high-density foam padding, defends against extensive impact. Designed as a target for boxing gloves or bare hands, BOB allows you to master your strikes with both extreme power and precision. 
The base, a product of polyethylene, sustains up to 270lbs of either sand or water. I mention the differences in a video here. As a result, the overall resistance and stability offered by BOB are pretty extraordinary.
EXPLORE INTENSE BOB DUMMY FIGHTING – 12 WORKOUTS AND OVER TWO HOURS OF FIGHT TRAINING!
It's Perfectly Customizable
The characteristically human punching bag boasts dimensions of 30″ x 22″ x 12″, with a base diameter of 24″ with 19.5″ height. Being height adjustable creates a diverse sparring experience to practice specific techniques. Additionally, as a BOB dummy ranges from five to six and a half feet tall, you gain the skill set to attack a sparring partner at various heights. Bob is superior for exercising accuracy, technique, and self-defense.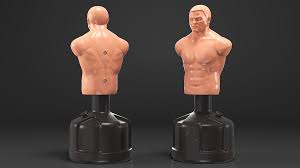 It's perfect for Maximum Workouts
BOB is as equally impressive as a heavy bag in its ability to heighten your physical skill set and endurance. The deluge of drills, routines and workouts that spawn from this apparatus is monumental to your physical and mental fitness. 
JOIN OUR KRAV MAGA SURVIVAL COURSE!
Balance and reaction time also improve immensely with BOB training. For example, my 7-minute self-defense routine on the Century Box is a vigorous full-body workout that will only augment your stamina. It's a dynamic and hard-core challenge that features the value of BOB in practice.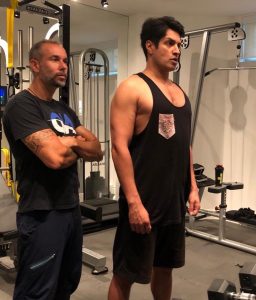 BOB Summed Up
The BOB's endurable and staunch construction can withstand hours of physical attack, be it from a self-defense amateur or a robust athlete. So whether you are a boxer, martial artist, kickboxer, or simply aiming to experience a seemingly unparalleled training session, BOB is it. Your force to be reckoned with.
In addition to my BOB DUMMY FIIT, the BOB Dummy series are all-powerful segments in which I demonstrate intensive and brutal self-defence.The fierce attacks encompass real-world violence, which plays on the realistic self-defence training system with a BOB.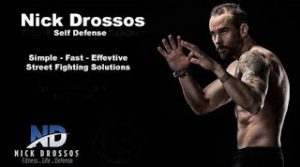 Teaching prevention, detection, and ultimately setting up for the initial strike to be one step ahead of the attacker, will always be in hardcore demand. My Hero Program, Hero Training Camp, Bob Dummy F.I.I.T, Knife Defense, Women's Shield Program, Bully-Proof, and Larger Attacker Defence are dynamic systems indicative of real-world self-defence to sustain personal protection. Which one will empower you?