Back to posts
Self-defense is about the survival of the fittest and survival of the most ready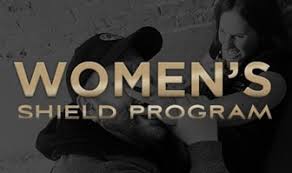 Video: CITY TV Segment Self-Defence Tips for Women
Statistics defy that it is a woman's right to personal safety. Nearly two million women are assaulted each year in the United States, and more than half of them are physically assaulted during their lifetime. Accordingly, learning self-defense is a raw necessity.
The United Nations defines violence against women as "any act of gender-based violence that results in or is likely to result in physical, sexual, or mental harm or suffering to women, including threats of such act."
When it comes to women's self-defense, the expression that knowledge is power irrefutably rings true. The intelligence to identify a dangerous situation and deter a violent attacker is the crux of any self-defense program; it's quite a feat. 
It's critical to note that self-defense practices are not gender defined; however, the motivation behind the attack most commonly is; this should not intimidate you. Instead, self-defense lessons teach that you have the power of resilience and vigor within – the aim is to master this. 
There are a plethora of reasons why women need to learn self-defense. Each is equally powerful and empowering. For this blog, I impart five reasons every woman needs to learn self-defense.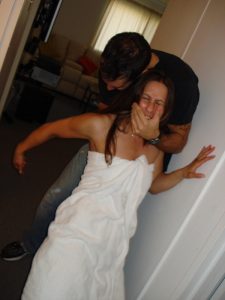 Survival: 
Self-defense is not about achieving victory, overpowering, or fighting with an attacker. It's about protection. It's about safety. It's about escaping alive. Survival is the fundamental reason every woman needs to learn self-defense. I reiterate time & time. If you have breath, you fight. It's life or death. 
EXPLORE MY TACTICAL EDGE COURSE – THE MOST REALISTIC KNIFE DEFENCE PROGRAM IN THE INDUSTRY!
I often fuse elements of Krav Maga within my self-defense system as its fundamental premise is to determine how escape is possible instantaneously. In any physically threatening situation, it's vital to be as relentless and brutal as your attacker.
FACT: 1 IN 2 WOMEN WILL EXPERIENCE SEXUAL VIOLENCE OR VICTIMIZATION OTHER THAN RAPE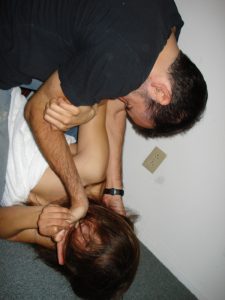 Mental Preparation:
One's mindset will always trump technique. Developing the mentality to fight becomes your most potent weapon, corroborating your physical readiness to fight. I advocate that it's pivotal to grasp what comes to mind as possible and what may seem impossible. 
The discipline of learning self-defense for women will demand you become impervious to an attacker, typically violent, fierce, and possibly relentless. Therefore, your focus must be meticulous, precise – unwavering. Such skills will develop through trust in your training, as self-doubt on any level is your true mortal enemy.
EXPLORE THE 10 MOST COMMON ATTACKS IN MY WOMAN'S SHIELD PROGRAM
By exercising and training for the physical battle, in turn, your mind will develop the resilience to be proactive vs. reactive, an invaluable skill. Mental toughness is the formidable power of the brain, contributing to peak performance and alertness in the face of danger. 
A dynamic self-defence program, combining both knowledge and practice, will develop your ability to trust your instincts and control your psyche, both critical to your survival.
FACT: 1 IN 5 WOMEN WILL BE RAPED AT SOME POINT IN THEIR LIVES 
Situational Awareness:
It's quite ambitious to achieve situational awareness. However, it is a vital practice that conceives ways to identify, process, comprehend the world around you and help you determine the best way to react to emergencies.
It is an immense facet of self-defense. But, moreover, it's a type of behavior science, a discipline that requires a steadfast effort.
I advise my students while navigating the streets to train their awareness. I construe it as developing your radar, to 'be on' without being paranoid. Instead, being observant and mindful of your environment is pivotal to regulating vigilance. 
Women's self-defence teaches that situational awareness demands you be perceptive, observant and use all five senses to explore your environment.
Situation awareness necessitates you to keep your eyes focused on your external environment- buildings, stairwells, doorways, buildings, parked cars, people around you, and their distinct behaviours. With distractions inevitable – instinct becomes a pivotal role in this practice. 
Video: City News – Nick Drossos Empowers Quebec Women
FACT: 1 IN 3 WOMEN ARE AFFECTED BY DOMESTIC VIOLENCE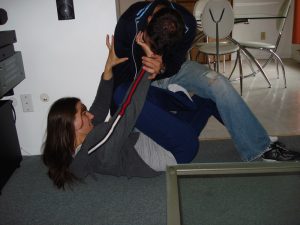 Self-confidence:
A choice self-defense course focuses on tactical evasion techniques and instills bravery and confidence. Even if weaker, smaller, and lighter than one's attacker, a woman develops the boldness and courage to fight. 
I explain to my students that an attacker will not generally anticipate that a woman will fiercely defend themselves. Consequently, the feeling of empowerment having earned the skills to take someone down to the ground becomes a colossal turning point. 
Your self-defense training is about strength and control, not fear. It's about learning assertiveness, not hostility or aggression. 
I TEAM UP WITH HELEN STRANZL – A LEADER IN WOMENS SELF-DEFENCE IN MY SHIELD PROGRAM
Confidence also reveals itself in your body language and the energy you emit to potential attackers who carefully assess their marks. Self-assured and secure physical behaviors make you a hard target. The perception you have about defending yourself is a dynamic weapon in your arsenal.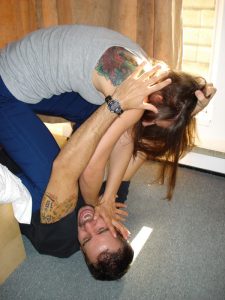 Tenacity: 
Like primitive animals, human predators will instinctively target those they deem weak or powerless, beckoning to external displays of vulnerability. Training in self-defense or any martial art will transform one's confidence level. You will develop focus, resilience, and discipline, invaluable empowering skills. Both education and practice of self-defence techniques give a sense of ownership in terms of one's physical being. 
FACT: OVER 705 HOMICIDES ARE COMMITTED BY SOMEONE KNOWN TO THE VICTIM 
Vigilance:
It's critical to think about potential attacks and be cognizant that humanity is inherently prone to inflict violence upon others when feeling desperate. In truth, it's prevalent to believe that people are intrinsically good, but this mindset could be fatal. It advocates vulnerability. Women must have the technique and knowledge to defend themselves – at a moment's notice. To be prepared for survival in both public and in private. 
Self-defence represents genuine grit as it prepares you for unanticipated plights. Our basic human needs demand that we feel a sense of security in our everyday lives; if not, it's critical to take action. Armed with the skills to defend yourself is about applying attack prevention tips and tactical sense to real-life scenarios.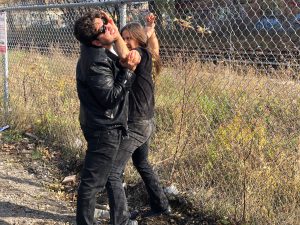 The reality of human discord and crime is prevalent in our society; social reactions have become more aggressive, with activism leading to violence. Grasping the dynamics of brutality or disorder is indispensable – the initial step in defending yourself. Being vigilant and aware induces you to perceive danger and prevent a threat before it occurs.  
 FACT: 1 IN EVERY 6 AMERICAN WOMEN HAS BEEN THE VICTIM OF AN ATTEMPTED OR COMPLETED RAPE IN HER LIFETIME
Violence against women and girls is a violation of human rights. The effects are both instantaneous well as long-term. The physical, sexual and mental ramifications are devastating as well as deadly. Self-defense classes aim to prevent violence against women by strengthening women's capacity to defend themselves.
It's critical to think about potential attacks and be cognizant that humanity is inherently prone to inflict violence upon others when feeling desperate. In truth, it's prevalent to believe that people are intrinsically good, but this mindset could be fatal.
FACT: 1 IN 5 WOMEN EXPERIENCE ASSAULT IN COLLEGE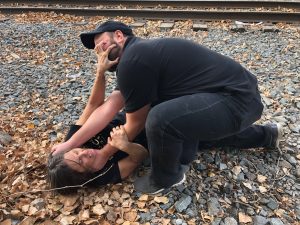 In conceiving a self-defense program for women, I was resolute in developing a course that transcended the standard schemas of self-defense instruction. Instead, I also honed in on the practice of physical and psychological elements. 
I systemized high-caliber skills that include awareness training, subjective assessments of violence, weapons defense, stress training, and, most notably – real-life scenario drills. In turn, my students develop a warrior-like spirit, a defining factor in surviving a violent attack. My Women's Shield Program is for every women, as every women has the right to personal safety, at all times. 
Teaching prevention, detection, and ultimately setting up for the initial strike to be one step ahead of the attacker, will always be in hardcore demand. My Hero Program, Hero Training Camp, Bob Dummy F.I.I.T, Knife Defense, Women's Shield Program, Bully-Proof, and Larger Attacker Defence are dynamic systems indicative of real-world self-defence to sustain personal protection. Which one will empower you?