Back to posts
FACT: A WOMAN IS ASSAULTED OR BEATEN EVERY NINE SECONDS
FACT: 38% OF ALL MURDERS OF WOMEN ARE COMMITTED BY INTIMATE PARTNERS
FACT: 1 IN 3 WOMEN EXPERIENCE PHYSICAL OR SEXUAL VIOLENCE MOSTLY BY AN INTIMATE PARTNER – BEFORE THE PANDEMIC 
FACT: 1 IN 15 CHILDREN ARE EXPOSED TO INTIMATE PARTNER VIOLENCE EACH YEAR (90% ARE EYEWITNESSES)
FACT: WOMEN ARE 75% LESS LIKELY TO DIE WHEN THEY DONT LEAVE THEIR ABUSER 
FACT: 275 MILLION CHILDREN WITNESS FIRSTHAND VIOLENCE AT HOME 
FACT: MORE THAN 20 PEOPLE PER MINUTE ARE PHYSICALLY ABUSED BY INTIMATE PARTNER IN THE U.S DAILY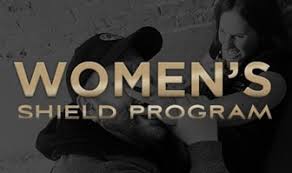 It's been a persistent trend – The escalation of domestic violence during Covid. It's the silent, horrifying pandemic spreading feverishly worldwide. Yet, their refuge is futile due to restrictions in accessing emergency healthcare, shelters, physicians, and even family or friends. 
While the nation followed stay-at-home orders, for many women, it was a death sentence. Time Magazine declares that 'isolation is the most potent weapon in the abuser's arsenal. The abuse that occurs in close quarters, with minimal or no time apart, only aggravates the level of violence and quick escalation. 
REGISTER HERE FOR MY LIFE SAVING KNIFE  DEFENCE COURSE AND GIVE YOURSELF THE TACTICAL EDGE!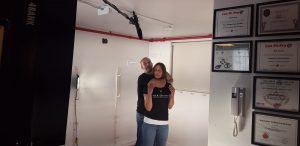 The lockdown triggered more first-time abuse, and studies reveal the increased scale of violence will most likely persist after restrictions are over.  
Even though the ideal scenario is to escape from a dangerous assault, fighting back may be their only chance for survival for many women.  
Women's self-defence is valuable for all women, whether suffering from domestic violence or abuse in any form.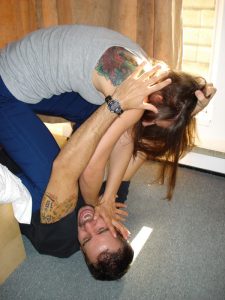 VIDEO: RAPE PREVENTION DEFENCE FOR BEGINNERS
On Fighting Back
Although the topic of self-defense is complex in the context of domestic violence, it should not stop you from fighting back. On the contrary, it may be your only option.
It's vital to comprehend that when in danger, you should never hesitate to save your life or the lives of your children. The foundation of self-defense is to enable you to escape a life-threatening situation or deter your abuser long enough to call 911. 
On Being Alone 
As isolation is the most potent weapon for an abuser, COVID lockdowns precipitated more unrelenting, more severe, and more deadly violence than ever before. As a result, it became a prime opportunity for abusers to terrorize their victims. 
Isolation from family and friends, under normal circumstances, is equally detrimental. Some deterrents for leaving an abusive home are feelings of shame or a jealous and dominating abuser. Furthermore, being segregated from the world imposes the conclusion that they have nowhere to run.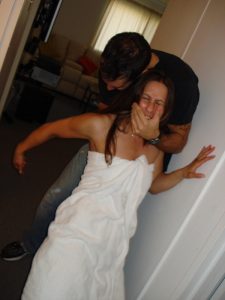 On Escape
Leaving a relationship indicative of domestic abuse is dangerous. Research, without fail, reveals that abusers are more prone to kill their victims within the initial two weeks of their escape. Even the threat of fleeing a partner is known to result in murder. Control is a defining factor in domestic abuse and will stop at nothing to trap their victims, terrorizing them to stay. Threatening custody, the safety of the kids, and financial ruin make victims question a safe escape.
VIDEO: DOMESTIC VIOLENCE ABUSE KNIFE DEFENCE!
On Help
The challenge for domestic violence groups has been unprecedented during COVID as it is more difficult to reach out and help victims  of domestic abuse. These life-saving organizations provide them with shelter, legal support, relocation assistance, and mental health counseling.
In some instances, calls to hotlines have been shorter and frantic by trapped women and children in fear of being caught by one's abuser. In certain areas, the onset of domestic abuse calls doubled. 
POWERFUL INTERVIEW: THE CYCLE OF DOMESTIC VIOLENCE
Both Women and Men are Victims
Although domestic violence outreach campaigns, for the most part, fixate on the abuse of women, men are also victims. One study, according to Psychology Today, revealed that men make up 40% of abuse cases, despite being considered low-level cases (slapping).
Furthermore, men are most inclined to inflict more extreme violence on women, use weapons and kill. They are also ridiculed for confessing they are victims of domestic abuse. It's critical to know that no gender is exempt from such violence; physical and mental strength are never defining factors in their occurrence.
BLOG: 5 REASONS EVERY WOMAN NEEDS TO LEARN SELF-DEFENCE
WHO declares that violence against women intimate partner violence and sexual violence) is a pervasive health problem and a violation of human rights. Intimate partner violence is not a current issue, and beating domestic abuse is far from over. COVID was not a cause, but an eye-opener. Self-defense is and will always be, life saving; learning to escape violence and defend yourself at all cost. Do you know how to defend yourself?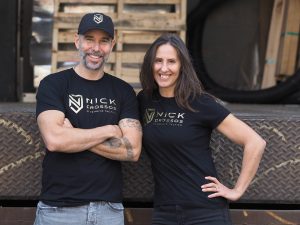 Learn about my Women's Self Defence Shield Program here!
The 10 most common attack series! Real world and practical survival skills for women of all ages.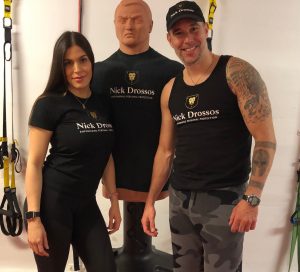 FACT: MORE THAN 200,000 PHONE CALLS ARE PLACED TO DOMESTIC VIOLENCE HOTLINES EVERY YEAR NATIONWIDE
Links to reach out on Domestic Violence: 
National domestic hotline – http://www.thehotline.org
Center of marriage and relationships – http://cmr.biola.edu. 
You are not alone. 
Teaching prevention, detection, and ultimately setting up for the initial strike to be one step ahead of the attacker, will always be in hardcore demand. My Hero Program, Hero Training Camp, Bob Dummy F.I.I.T, Knife Defense, Women's Shield Program, Bully-Proof, and Larger Attacker Defence are dynamic systems indicative of real-world self-defence to sustain personal protection. Which one will empower you?