Back to posts
Tis the season for felons or dangerous predators – some under the guise of X-mas cheer, so it's no surprise that there exists a kinship between the holidays and a boost in crime rate. Tragically, it also includes violence in one's home and domestic abuse.
So while we are back in action, after a few humbling Christmases with little chaos – you may be slightly out of real-world practice since the pandemic pause on the world. Many have been in their safe bubble long enough to forget how critical it is always to exercise situational awareness. Or how valuable it is to hone in on the most cutting-edge self-defence techniques, and always a game changer – how hard-hitting it is to know weapon defence.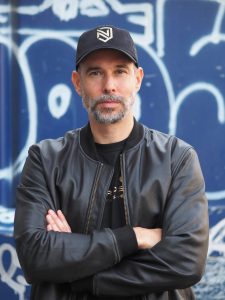 Discover The Krav Maga Survival Package!
Blog: Myths and Realities of Knife Defence and Training – Is Your Disciple Real?
With merriment and gatherings in full swing, and in the spirit of it all, I have decided to compose my own 12 Days of Christmas and share 12 Days of Krav Maga (Festive Safety Tips) to empower you during this most wonderful time of the year. Of course, there will always be less than joyful aspects of the holidays, some we can control, and others we cannot. What I teach is to be prepared for both.
On the 1st Day of Krav Maga Safety Tips: 
You may be basking in the pleasures of holiday gatherings, which means leaving your home for office parties, dining out, visiting friends and family, and holiday shopping. Moreover, some events will probably get rolling in the evening or at night, so you should be prepared to minimize any possible harm by exercising diligence.
Scanning your environment to know what is happening around you is critical – it's the pinnacle of situational awareness. Although it's easy to be distracted by the energy of the season, to-do lists in your head, and what to finalize at work before vacation, you must stay focused – especially in crowds.
The intent is to be receptive to anything that may appear or seem a little unusual or off-beat. And, of course, when you parade readiness, any discerning criminal will find a more vulnerable, unsuspecting target.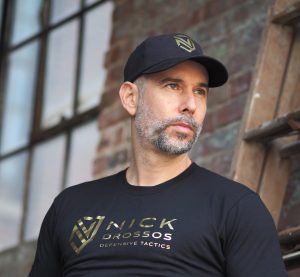 On the 2nd Day of Krav Maga Safety Tips:
A thief or violent attacker desires the least resistance, so he is gauging your level of vulnerability. While walking around town it's important to pay attention to your body language as physical movements play a fundamental role in victimization.
Keeping your back straight, head up, and arms at your side lets a criminal know that you're a force to be reckoned with. Open body language indicates assertiveness which is a powerful deterrent, so it's imperative not to cross your arms as you walk.
In addition, if your gaze is purposeful and steady it sends a compelling message that you're not easily intimidated. Since eye contact is the most dynamic method of communication. A split second glance with a potential attacker lets him know that you observe his presence and so, aware of his actions making you a hard target.
On the 3rd Day of Krav Maga Safety Tips: 
There is plenty of bustling activity and traffic around your neighbourhood during the holiday season. Visitors coming and going, packages arriving, door-to-door charities requesting food and donations, and even carollers sharing their warmth and cheer.
Unless you're entirely secure the person at your doorstep is who they say, it's wise to ignore the knocking. Being cautious doesn't make you a scrooge, as your top priority is to keep yourself and your loved ones safe.
On the 4th Day of Krav Maga Safety Tips:
Drinking and driving are perilous for everyone on the road, so although there's no need to resist the spiked eggnog, it is imperative to devise a plan for a safe, responsible evening beforehand – with clarity. Consider taking a cab or public transit and, ideally, designate a driver. Having a sober friend join you is also beneficial to ensure your well-being. Walking the streets alone at night could prove fatal if you've been consuming alcohol. Not only will you lack the mindset to be on guard and observant, but any rowdy or impetuous behaviour will make you an instant target.
On the 5th Day of Krav Maga Safety Tips: 
Parking your vehicle in a space with plenty of light and never in an isolated area is essential. What's more, when walking around, try avoiding shortcuts, dark alleys, and quiet streets – sticking with a crowd in populous zones yields greater visibility and more options to seek out a safe location if you sense any threat. With restaurants, theatres, and stores along your path, it's easier to find a bright escape route.
On the 6th Day of Krav Maga Safety Tips:
Although it's not uncommon to talk, text, and enjoy your music while walking outdoors, being on your smartphone divulges that you're inattentive and distracted, making you straight out – defenceless. Holding on to your device does not allow the mindset to switch tasks and stop, look and listen. What's more, you're preventing your senses from detecting any threat or danger, which means your brain is incapable of isolating anything suspect. If evil is lurking, eyes locked on your smartphone promises that you'll never see it coming.
On the 7th Day of Krav Maga Safety Tips:
Your car will become a likely target for thieves if they observe holiday gifts in your vehicle, so it's best to keep your parcels out of sight. Taking the time to store your items in your trunk ensures there is nothing to entice a criminal to break in and steal. It's also a smart idea to stash away tempting personal items such as sunglasses, briefcases, and loose money.  Remember, desperate times call for desperate measures, so be alert to anyone that may be following close behind in order to avoid carjacking and other potentiul danger.
On the 8th Day of Krav Maga Safety Tips:
Using debit or credit cards to pay for your purchases is prudent, as carrying cash could make you susceptible to thieves craving fast money. However, if paper is lining your pockets, be shrewd and conceal it throughout your handbag and in various spots own your person. And, it's critical never to flash your bills; trumpeting what you have will only draw attention to your assets, making you a beckoning target.
If you're visiting an ATM – select a machine in a well-lit location like a shopping mall or even inside a police station and withdraw only the amount you need.
On the 9th Day of Krav Maga Safety Tips:
Traveling in pairs or groups when out for evening celebrations or holiday shopping is always advantageous, and you are less likely to be approached or accosted by strangers. And although part of the festive season means glamming it up and looking swank, it's smooth to resist being overtly flashy. If you bring out the bling, keep it subtle and use a little finesse. If traveling in separate vehicles, arrive together and park near one another. Criminals are more intrigued by lone wolves, so remember the more the merrier.
On the 10th Day of Krav Maga Safety Tips:
First and foremost, ensure you have your keys in hand before approaching your parked vehicle – you want to avoid arriving at your car and risk being distracted by searching in your purse for your items. Checking inside and around your ride should already be part of your defence system; if not – it's pivotal that it becomes second nature. Parking lots are deemed hot spots for carjackings, abductions, and other potential dangers, being heedful could be life saving.
On the 11th Day of Krav Maga Safety Tips:
Keep a secure grasp on your purse, wallet and parcels at all times when tackling your holiday shopping list. It's prudent to keep your wallet out of sight and reach by concealing it in your front pant pocket or the inside of your coat. If bringing a handbag, select a crossbody style with a secure strap. It's critical not to overload your arms with packages – you need a free hand to maneuver or thwart any incoming threats or attacks.
On the 12th Day of Krav Maga Safety Tips:
 Enjoy the magic of the Holiday Season!
Being armed with self-defense knowledge is peace of mind. This blog aims to instill tenacity and courage to create a safe and gratifying holiday season. So whether you're partaking in holiday shopping, attending evening parties and friends' home gatherings, or simply enjoying the city's festive ambiance, these 12 Days of Krav Maga (Festive Safety Tips) are a must-have! 
It takes less than 7 seconds for a predator to assess victimization, and it's pivotal to understand one's safety is never guaranteed. We don't know the mental capacity of an attacker – we cannot control how they perceive the world or themselves, nor can we grasp their level of instability or threat. But what we can manipulate, are our actions.
These festive tips could create a dynamic shield between you and your attacker – it's up to you to instinctively propel the message that you are not a palpable target – something you have the power to control.
Register today for the renowned Survival Package!
Being cognizant is monumental in protecting yourself, but equally, training your physical body to withstand an attack and exercising self-defense techniques and training will make you a pinnacle hard target. I simultaneously coach the mind and body for the most dynamic results, offering various courses to meet your self-defense needs. They are trusted, intelligent, and expertly devised to make you real-world-ready.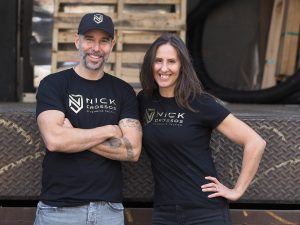 From our family to yours,
Wishing you peace, health & joy. Be safe, stand strong, and happy holidays!
Looking for the ideal gift for the person who seems to have everything? Why not empower them with one of our many life-saving programs? There truly is something for every-body!