Back to posts
This ruthless pandemic is a catalyst for brutal crime and has the world in a tailspin as they weigh in on their safety. Moreover, an escalation in violence since the onset of COVID-19 has created a fierce demand for action. Self-preservation is at the forefront of taking back some level of control – but hard lockdowns have changed how we train to defend ourselves. 
Self-defense has evolved into a virtual world of instruction, coaxing us to question whether it is feasible. As a result, the million-dollar question is spreading: Can I learn self-defense online? 
First and foremost – there is a strong need for self-defense instruction. It's valuable to master the idea that any self-defense practice works regardless of how basic or intense – online or in person. I reiterate, knowledge is power. (Hobbes) And, in answering whether or not you can successfully learn self-defense online, my expertise advocates for a powerful yes!       Learn Krav Maga Online!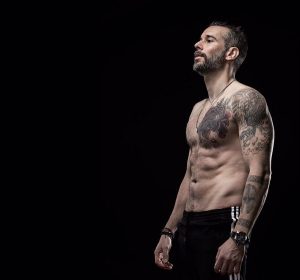 Yes – My Success Was Built on It
My achievement in self-defense teaching spawned from a unique expertise, on a unique social platform. For example, over a decade ago, I introduced a self-defense model, fusing Krav Maga that was rarely, if ever, truly explored; online videos offering real-life and unfiltered instruction—my entire program, founded on this structure. 
I was bold to develop quick judgment, movements, and techniques that didn't require face-to-face lessons, and they were life-changing. As a result, my system of online self-defense became, in every sense – a virtual phenomenon. 
Mini segments honing in on street violence became a novel online practice and an offbeat introduction to what would become an internet sensation. The result was a secession of YouTube videos that would define my self-defense practice. My name became synonymous with cutting edge self-defense, earning me global status because my online system worked.
Yes – It Forges a Mental Schema
One theory behind online self-defense lessons is to etch a blueprint of sorts in your mind – a mental game plan triggered when the moment strikes, and you must defend yourself.
A superior online system features safety tips to maximize awareness and teaches you to become a hard target. In addition, it offers informative segments to be explored and analyzed. With substantial visual instruction on methods to detect threats you will eventually internalize these lessons successfully develop a prototype for self-preservation. 
The core of any self-defense program, and Krav Maga has the insight to identify a dangerous situation and deter a vicious attack. It does not typically advocate a combative fight with a violent assailant or exploit violent contact. Instead, it's always about saving your life.
My real-world safety tips are exclusive for everyone, despite their goals. You may choose to hit the bag, practice safeguarding with a partner, or become informed about diverse self-defense methods. Our objective is to arm you with strategies for lifelong self-defense. 
Yes – It Develops Fight Analysis
My self-defense system epitomizes real-life threats, with a series of drills and exercises which bolster your ability to anticipate violent scenarios. If you commit to this process, my visual lessons can teach without physical contact. This demands a keen observation of the lessons presented in my videos.
The premise is to learn by immersing yourself in the physical model – to understand the strikes, the footwork, the movements. Visual demonstrations facilitate one-of-a-kind instruction and are advantageous in terms of precision. 
The online direction allows you to hone in on technicalities – to analyze critical moves; determine what you could do differently or the same. Sparring scenarios that incite you to focus on lapses in judgment or false steps could be the pinnacle of what saves your life. 
Yes – It's 'Personal' Training
When learning self-defense online, the experience is singular; you will acquire appropriate skills for you and your individual goals. This method of instruction is objective in that it offers something for everyone. Memorizing tips about walking through a parking lot, defending against a knife attack, entering your home alone at night, domestic violence – to name a few. It may be about developing mental readiness, physical preparedness, or a combination of the two. Your training is always personal. 
Yes – It Develops Your Instinct To Fight
As mentioned, you can isolate how far you wish to take your online self-defense lessons. This includes taking your training to another level—learning hands-on how to maximize your safety, which capitalizes on contact. 
You have the option to utilize online drills by sparring with a bag or seeking out a partner to help you play out various scenarios. In addition, rolling, pressure testing, and close-quarter training are viable methods that you can incorporate into your online self-defense lessons. 
My Hero Program delves into real-life pressure-tested scenarios, motivates partner training or sparring, and even one-on-one instruction with me. These lessons grant the optimal practice of bringing videos to life, learning how to fight, and not short circuit in the street. 
Your fighting instinct is not only derived from contact. Shadowboxing or a punching bag also generates power and instills lessons in angles, footwork, movement, and techniques – the learning is constant. 
It's a wrap
Learning self-defense and Krav Maga online does not require learning about the perfect strike – or being perfectly prepared, but it does offer you a vital lifeline. So when I initiated online self-defense training, my incentive was distinct – to help save lives. 
I recognized that time is precious to everyone, and that was significant. However, I also understood that not everyone had the means to invest in face-to-face self-defense lessons. And in some cases, the need was extreme and dire for those who were victims daily – their environment unsafe and unpredictable. 
I discovered the demand for learning how to defend against a sucker punch and how critical situational awareness is to viewers – So I gave it to them by creating a series of self-defense videos. They were short, informative, and demonstrative. What's best is they could be viewed over and over again and even shared with friends. Furthermore, diverse scenarios made for continuous and fresh content.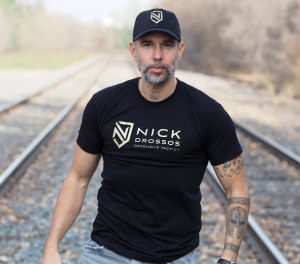 My YouTube self-defense videos were not a result of the unyielding restrictions forced upon us by Covid. But instead, a new approach to teaching – devised to allow anyone and everyone free access to quick, powerful tips that could save your life. I aimed to make it possible, and I did—one video at a time. 
Today my courses exemplify the need for online instruction; my target is to empower personal protection by offering real-world self-defense. The Hero Program, Hero Training Camp, Bob Dummy F.I.I.T, Knife Defense, Women's Shield Program, Bully-Proof and Larger Attacker Defence indicate the demand and success of learning self-defense online.