Back to posts
This could be it. That pivotal moment when you finally step out of your comfort zone. To take a risk and discover an exciting part of yourself. It's a brave move. 
Whether you're choosing a career for the first time or the hundredth time, it's never an easy feat. But, simultaneously, the benefits of setting yourself up for a new venture are pretty awesome. This is how I feel about self-defense. 
It's the profession I was summoned to do. In primary school, I discovered that I would need to achieve superhero abilities to defend myself. My chances for mental and physical health and maybe even survival seemed grim – especially if I let the bullies win. I understood then I needed to learn how to fight back: Not just during my callous childhood but forever.
I eventually made it happen one real-world self-defense lesson at a time. And one real-life moment at a time.
I took it even further and became a teacher and mentor to empower others. My pursuit was to arm everyday people with the physical and mental skills to fight for their lives in the face of threat or violence and to help them develop the grit in all of us.
Why wait? Discover my Instructor Courses here! 
This blog is about why being an instructor is so spectacular. And that it's really for everyone. What's essential is that you have the passion for empowering lives through self-defense practice and being expert enough to offer safe, intelligent, and valuable advice.
I admit – It's been exciting and, at the same time, demanding. It's been heartfelt and rigorous, but I love it en masse. In addition, the results have been rewarding, which I'll bring up later – but for now, check out 7 reasons to become a self-defense instructor and why I love my job!
1. You're Life-Saving
As I discuss in my blogs, self-defense is a matter of life and death – either you'll survive or you won't. So, as a certified instructor, your purpose is to yield life-saving strategies. Rather than running a class on technicalities alone, you'll also assess the reason for a particular line of defense and teach your students to incorporate them into their daily life. Understanding the relevance and logic of your methods is fundamental in developing and applying the most basic survival skills in any situation. 
In addition, your instruction will teach survival in the most violent confrontations, where there are no rules – it's hard-core self-defense. 
The ultimate benefit? You will help someone achieve the defensive skills that everyone needs daily for a comfortable and safe state of preparedness and potentially save a life.
2. You're Also a Coach
As a self-defense instructor, you'll affect your students' learning experience through personal protection and survival training. Regardless of discipline, when learning to become a self-defense instructor, part of your skillset is being a mentor. This means your function is to motivate and empower your students through various tactics to help you connect as a teacher, student – and team.
Clients will depend on your insight and expertise to provide them with the results they signed up for. You'll learn to effectively assess and relay your objective for drills or practices you're instructing. Achieving the expertise to communicate with diverse personalities is par for this course, so exercising that in your career is a bonus.
The ultimate benefit? Your coaching methods will impact your students and change their lives. You will be a dynamic force in bringing a person's goals to fruition, from building confidence and self-respect to being able to physically defend themselves. It's truly a win-win.
3. You're Teaching Critical Skills
A solid instructor course teaches you to prepare anyone for any attack. You will incorporate situational awareness, prevention, and combative techniques in your instruction for vital street survival skills. It's critical to keep things real and practical, so you will learn to provide what's life-saving. In addition, I teach proactive behavior when opposing fear, so you too will become an expert at modeling and showing cognitive and behavioural responses to surviving the daily. 
The ultimate benefit? You're active and capable training will develop a genuine sense of security, giving someone the staying power to escape and ultimately survive. It's  epic.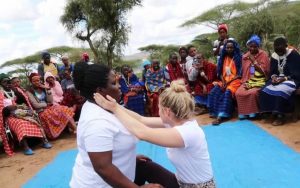 Kelly: The Graceful Warrior Project
4. You Balance Your Own Hours
The most attractive business opportunities today hone in on work-life harmony – critical for productivity and performance as well as relationships and, naturally, health. For the most part – It influences whether you love what you do. The power to make your hours is a solid contributor to achieving this significant balance. 
Which instructor course is for you? Explore our levels here!
As a self-defense instructor, you have the privilege of flexibility; being able to grapple with your professional and personal obligations, as well as life's responsibilities and family how you see fit.
The ultimate benefit? Balancing your hours creates happiness and a greater sense of fulfillment. The perk is that you decide how to allocate your precious time.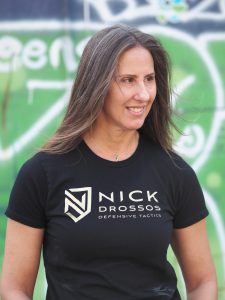 Helen Stranzl: Head Instructor
5. You Have a Dynamic Career 
Being a self-defense instructor is more than meets the eye. I'm told that to have a successful career, it must always be constant or inclining. This means always exploring more options and grabbing opportunities that contribute to your growth. 
Join a global community of coaches! 
Each day I brave new roles and even responsibilities. I extend not only my reach – but my direction. I associate with people from all walks of life, and these connections develop into diverse opportunities. I train professional athletes, celebrities, and law enforcement. Now my resume includes film, a podcast, and saving lives globally, teaching my self-defense system, and there is much more ahead!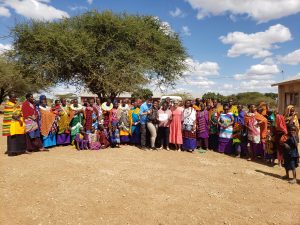 Empowering Women in Africa
The ultimate benefit? Becoming a self-defense instructor is also dynamic in that it's surprisingly ever-changing – it keeps you motivated and leaves you with a genuine appreciation for what you do. It energizes your potential and creates a slew of possibilities. 
6. You Bank on Your Ability
Self-defense instructors who launch their businesses have total control over money-making decisions, so if you are skilled, driven, and resilient, there is no limit to what you can accomplish. This entails taking risks and working hours to achieve optimal business profits. It takes optimism and fortitude, but it's doable! 
Your financial success becomes even more meaningful if a vision inspires your drive. My devotion and work ethic propelled me to make it my full-time career and livelihood. I realize today that passion allowed me to achieve fulfillment and consequently afford me financial stability and success.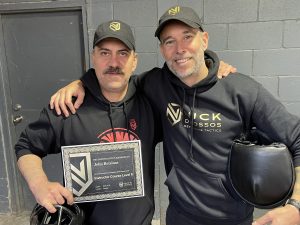 John Retsinas: J.R Private Securities
The choices are as vast as your determination. In addition to becoming your boss, your expertise is always in demand in health clubs, schools, and gyms – for starters. Many options are available to you once you are technically certified. 
The ultimate benefit? Your Instructor Course certification merits your qualification to prepare your students to fight off an attack, defend themselves daily, create a powerful mindset and heighten their confidence. The more qualified and tenacious you are, the more you can conquer. 
7. You'll Reap the Rewards
The Nick Drossos Instructor Courses with certification could be your big career move or a secondary profession. You might even decide that the renowned self-defense skills, intense physical training, and confidence boost you gain are champion enough. 
The focus of these in demand seminars are to teach the most cutting edge self-defense system, with world-wide recognition and the rewards are stellar. Not only will you earn the latest self-defense drills and techniques you will have access to lifetime support by Nick Drossos and the team, which includes an on-going affiliation and instructor material updates. 
In addition, you'll be provided with startup guidance, branding, and marketing, as well as referrals and mentions on websites and social media platforms. 
The Ultimate benefit? You'll unite with a global community of trainers and whatever your aim, or purpose, you'll reap the rewards of having been in trusted hands.
It's More Than a Screening Process
What's unique about my instructor courses is the level of trust I demand from my students. Creating a successful business is at the forefront of this venture, but at the same time, what I stand behind must be meaningful, as I have built a trusted and prominent brand. Additionally, recruiting a team of valuable instructors has always been indicative of my professional ethic.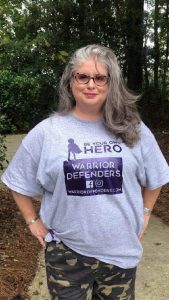 Holly Reese: Warrior Defenders
Our screening process is about something other than finding the fittest or most fierce to become an instructor. We strive to create a community with similar objectives and integrity. To personally connect with each potential trainee to evaluate if they are a solid fit.
It's an opportunity which allows me to personally connect with each potential trainee and understand their expectations of my instructor course. It's an honorable commitment to helping one another become their own success story, professionally and personally.  It's about working to become your physical and mental best. It's about a steadfast commitment to yourself and the Nick Drossos team!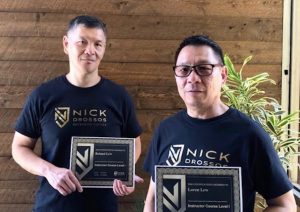 Loren Lew, Brother: EmpowerMe2
Become a certified self-instructor and become a part of an extraordinary team! Nick Drossos Instructor Courses! 
Conclusion:
For every graduate of your own instructor course, you will have passed on a valuable skill set to propel them into their adventure. Whether it be a professional or personal journey, it is a real-world self-defense system that will change not just your life but the lives of others.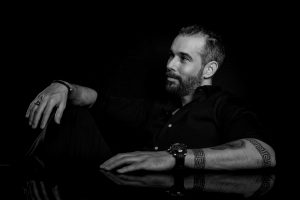 My thrive Magazine interview. Featured as a prominent entrepreneur and executive that overcame adversity to achieve great success. The sky's the limit!