Back to posts
FACT: IT TAKES A VIOLENT OFFENDER A MERE 7 SECONDS TO SELECT THEIR NEXT VICTIM
It's typical to believe that you will never be a victim of assault. However, this thinking could be catastrophic, for anyone! It's a reckless mindset, making you a palpable target to a violent attacker. Knowing that every predator utilizes observation, intelligence, and strategy before executing an attack is a first defence skill, prompting you to evaluate your level of susceptibility and take action!
FACT: 15 MILLION ADOLESCENT GIRLS WORLDWIDE, AGED 15-19 YEARS, HAVE EXPERIENCED FORCED SEX 
The Mind of a Predator
Video: RAPE PREVENTION DEFENCE FOR BEGINNERS
Learning self-defense is a champion weapon, but insight into the mind of a perilous attacker is additionally critical. It's a fundamental step in assessing whether you will become his next mark. 
Characterizing the level of vulnerability in women is instinctual for violent males; their choice of victim is contingent on precise cues or signals. Therefore, their tactics, although intuitive, are deliberate and analytical.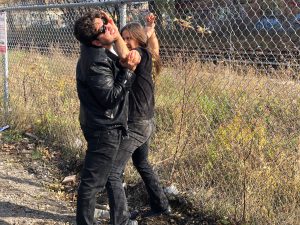 Psychology Today affirms that criminals assess the ease with which they could potentially subdue a target based on a profusion of such non-verbal indicators. Thus, women's self-defense programs, designed to empower women, will first begin to conceptualize the prospect of being involved in a hostile, aggressive scenario. 
The study of victimology does not condemn women deemed targets. Crimes against women are not their fault. Conceptualizing what defines a target is only to reduce your risk of fatality. Be aware that several attacks are random, regardless of vigilance.
Blog! Alarming Facts About Domestic Violence: Are You Prepared?
The following are five reasons that delve into why you could be a victim of an attack. Psychologists refer to personal facets boosting one's probability of being criminally victimized as 'precipitators.' Are you a target?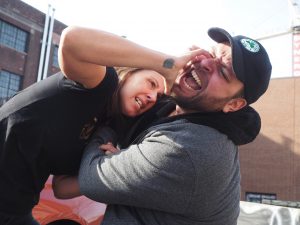 #1. Your Eye Contact:
FACT: 80% OF WHAT WE PERCEIVE STEMS FROM OUR SENSE OF SIGHT
Eye contact is a method of self-defense. Used to protect yourself, it effectively diminishes your potential for becoming a soft target. The eyes dominate how we communicate with the world and one another – it is pivotal in victim selection. 
Typically, confident, assertive, firm eye contact reveals to a predator that you cannot be coerced or threatened. In acknowledging his presence, you send a compelling message that you are not a target. 
With no obvious threat present, it's ideal to scan your environment with easy air. In addition, habitually extending a split-second glance with a passerby communicates that you are aware and vigilant.
#2. Your Situational Awareness:
FACT: 1 IN 5 WOMEN HAS BEEN A VICTIM OF STALKING
Situational awareness extends beyond simple observation. It is a vital component of your daily survival. It demands being cognizant and prepared for how to best react to emergencies. 
Awareness skills are perpetual – developed through practice and exercise. A hard target will have acute observation skills and be in a state of readiness, achieved by scanning one's environment for potential threats, identifying escape routes, and even contemplating weapons of opportunity.
A soft target devises a rational explanation for an anomaly. So although you identify that something is off, the information is not always processed effectively. As a result, you fail to assess what you may have seen or heard.
A hard target for a predator is someone observant and mindful. Someone with foreknowledge, planning time, and a more substantial chance of escaping a situation before anything hostile could ensue.
#3. Your Personal Distractions:
FACT:  AMONG FEMALE CRIME VICTIMS, 43 PERCENT ARE STREET CRIMES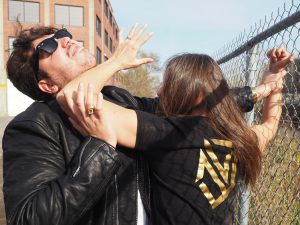 Criminals are beasts of opportunity. When walking alone, whether day or night, being distracted could prove fatal. It's critical to be vigilant and attentive. That requires eliminating distractions that you could directly control. 
A smartphone impedes your ability to be alert to potential danger, occupying your hands, eyes, ears, and mind. For instance, it's not uncommon to arrive at your destination barely aware that you have traveled from point A to B.
Listening to what's immediately around you lessens the risk that you will not miss potential red flags or approaching danger. For example, the sound of footsteps, voices, alarms, rustling bushes, a barking dog, etc., cannot be detected easily, if at all, when listening to music or even speaking on your device. 
Your walking routine must be danger-proof! Speaking on your cell phone, listening to music, or scrolling through social media are catastrophic moves, making you a glaring target. Your safety demands your focus. 
#4. Your Vehicle:
FACT: ADULT WOMEN ACCOUNT FOR NEARLY HALF (49 %) OF ALL HUMAN TRAFFICKING VICTIMS DETECTED GLOBALLY
As practiced to anticipate danger on the road, you should also be alert to your security and surroundings regarding your vehicle. A target to an aggressor will walk mindlessly to and from their vehicle, oblivious to potential danger signs. Looking under, around, and inside your vehicle is a life-saving ritual that reveals to a perpetrator that you are keenly aware of your surroundings. Practices such as opening your car door and locking it immediately, starting your car, and driving away without delay diminish opportunities for you to become a victim. 
#5. Your Gut: 
FACT: NINE TIMES OUT OF TEN YOUR GUT WILL SAVE YOUR LIFE
Following your intuition is learning to survive. It's about respecting that split-second feeling of disquiet and slight suspicion. Whether walking alone, running errands, or at the gym, be conscious that predators are scanning, stocking, and scrutinizing you. Their diabolical aim is to isolate the ideal target and attack. 
Furthermore, when in a situation that makes you feel uncomfortable, a conversation initiated in a coffee shop, the grocery store, or while pumping gas, it's imperative to trust in this uneasiness and displace any worries of offending anyone or being rude.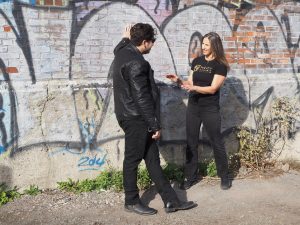 Your gut signals you to stay or flee a situation, scream or remain still, submit to demands, or fight back. Whatever it may tell you, it's vital to trust in it. So always listen to your gut. 
FACT: 52 COUNTRIES INTEGRATED PREVENTION AND RESPONSE TO VIOLENCE AGAINST WOMEN AND GIRLS INTO COVID-19 RESPONSE PLANS
DO NOT wait for a brutal attack to realize you are a mark. My target message is to urge all women to be proactive! Self-defence programs, designed to empower women, compel you to conceptualize the prospect of being involved in a hostile, aggressive scenario.
Blog! Five Reasons Women Need to Learn Self-Defence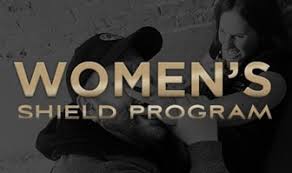 Today, I have shared five reasons for attacks on women. I contend they are a reality check that should precipitate women to secure a place in self-defense training and strive with everything to ensure they are proactive and in control of their safety. Mentally and physically. 
My Women's Shield Program is a choice opportunity offered directly through my website, nickdrossos.com, meticulously designed to teach self-defence and deemed valuable for those whose ambition is personal safeguarding, protection, and hard-core empowerment.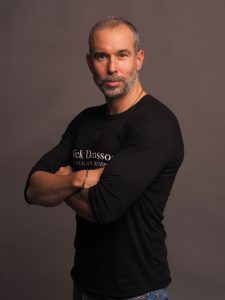 Nick Drossos, is distinguished as one of the most prized self-defence experts globally and the founder of Nick Drossos Defensive Tactics; combing a plethora of self-defence police and military techniques; his self-defence instruction, fitness intelligence, and raw life experience impeccably connect in his renowned YouTube channel to 'empower personal protection' in both mind and body.